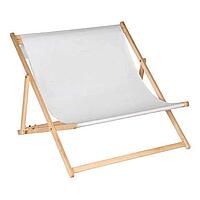 Alle Produkte anzeigen
Use our expertise to print branded deckchairs!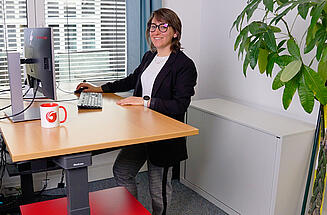 Consultation & free design
We will give you personal advice. Free of charge we help you to conduct product research, collect ideas and create an initial design outline!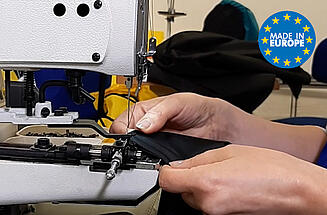 EU products at the best price
All personalised deckchairs are made in the EU. Short delivery routes allow for faster deliveries and competitive prices on our quality products!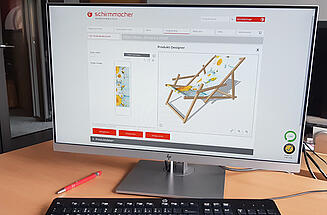 3D Designer & Price Calculator
A 3D Designer will create a virtual image of your deckchair. Additionally, all prices are absolutely transparent and will be immediately visible thanks to the calculator!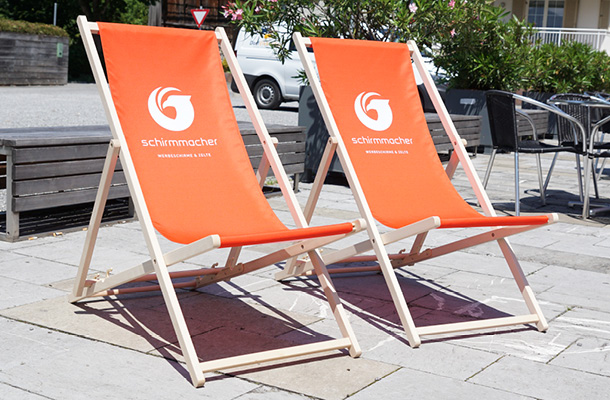 Can printon the entire surface!
Minimum order quantity 4 units!
Free delivery!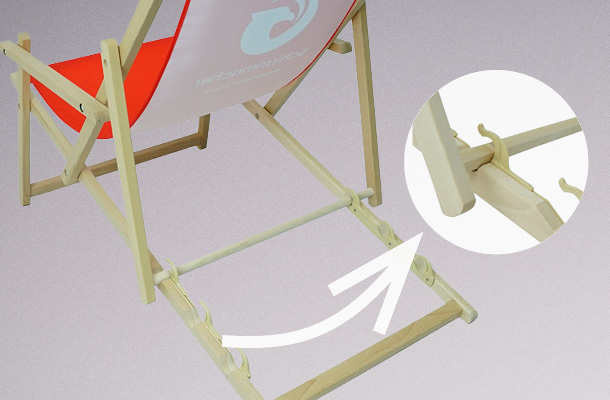 1. Adjustable height
A 3-step system enables our deckchairs to be adjusted to the desired reclining position.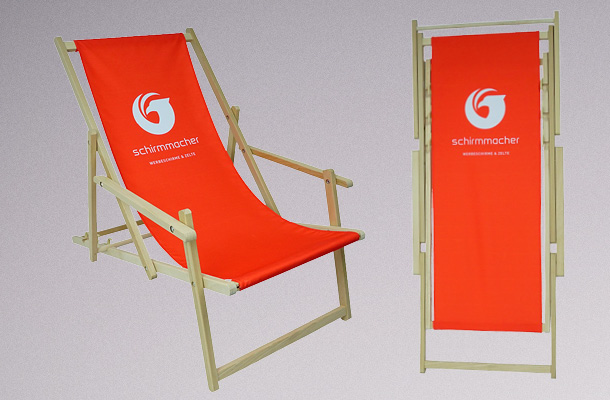 2. Fully foldable
Our deckchair models are all foldable, so storage and transport present no problem.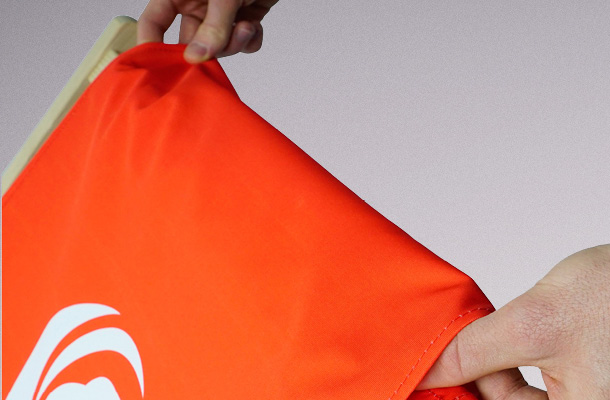 3. Interchangeable covers
One very practical feature of our deckchairs is that the covers can be very easily replaced with new ones!
Have your deckchairs printed affordably!


If you want to print branded chairs, you have come to the right place. With our many years of experience in outdoor product advertising, we would love to help you personally find the right print for your chairs and implement your ideas. We will explain everything you need to know about different printing techniques, colour selection and non-fade properties. Feel free to contact us any time by email, chat or over the phone!
Have personaliseddeckchairs printed all over with a photo

You can print on the entire surface of all our branded deckchairs. All colour combinations and colour gradients are possible in digital printing. Whether you choose logo printing or photo printing, the entire fabric surface is available to you. So let your creative juices flow as you design the entire surface of your customised deckchair!
Design your own deckchairs with our product designer
Would you like to design customised chairs yourself? Just choose the right theme and test your design with our exclusive 3D Designer. Thanks to the Price Calculator, you can also immediately find out the cost of the product that you have designed with us.
Deckchairs serve as a customer magnet
Printed deckchairs are not only eye-catching, but also invite guests and customers to linger in comfort. If you simultaneously serve cold drinks, these comfy seats become even more popular!
Choose between different deckchair models
Made of wood or aluminium, one-seater or two-seater, with a drink holder or without! Whether bought for beach bars, restaurants or hotel businesses... our selection of printable branded deckchairs will continue to grow so that you will always be able to find the right model for your purposes. We would love to advise you!
Deckchairs serve as a promotional gift & means of advertising
Branded deckchairs are not only practical for restaurants and their guests, our products are also popular for private use in the garden. Companies can gift their customers or employees an awesome surprise in summer with these personalised deckchairs.
Deckchairs as a suitable addition to parasols

Print your advertising on deckchairs that match your parasols. This will give your location a dash of pizzazz and make your branding even more memorable. Particularly on sunny days, shaded deckchairs will be a big hit with guests.
...and if you're struggling for design ideas or have questions about our chairs, just get in touch with us and we would love to help!
Minimum order quantity 4 pieces