Pub parasols printed by the experts!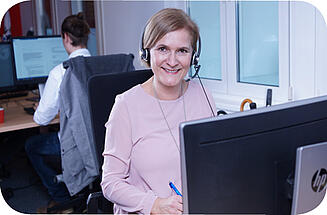 Individual advice & free first draft
We are the experts when it comes to all questions regarding pub parasols and advertising printing. We will personally take care of all your concerns!
All price ranges & opening systems

We offer a large selection of pub parasols across all price ranges and opening systems. Everyone can find what they are looking for!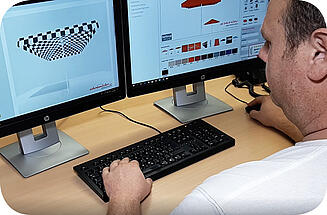 3D Designer & Price Calculator
With our tools you can immediately see what the price will be and what your pub parasol will look like as a 3D model!
Our pub best sellers!
Tips from a parasol professional!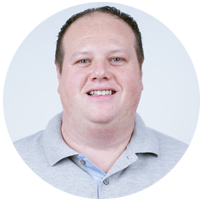 "If you have any questions about pubparasols,
you can contact me or other experts from Schirmmacher
personally on the phone at any time!
We are also available by email and chat!"
Michael Lüers
Our pub parasols in use
Have the experts print your advertising on pub parasols!

Our company was founded over 50 years ago as an parasol manufacturer. Since its foundation we have specialised in printing parasols, parasols and marquees. Our mission is to achieve premium quality with affordably priced products. Due to our large product range and the many design possibilities, we are one of the market leaders in this field.
Design possibilities at anaffordable price
Thanks to our specialisation, you can have all your pub parasols printed at premium quality at an affordable price. You can have a logo print done on one of our stock fabrics. Alternatively, a full-surface print is possible, where you can print any theme and any background colour onto the parasol fabric.
Design possibilities at an affordable price
Our parasols are available with all opening systems. Cable pulley systems and manual sliding systems are very inexpensive. Push-up systems are very convenient and provide table space, which is important in the catering trade. We equip particularly large and exclusive models with easy-to-operate crank opening systems.
Small parasols, large parasols and XXL pubparasols
You'll find all the usual parasol sizes here. If you are looking for something smaller, for example for beaches or smaller events, take a look at our small parasols. If you want something really big, take a look at one of our XXL parasols.
Pubparasols for pubs and restaurants
If you're looking for an parasol for your restaurant, you have come to the right place. All restaurant parasols can be individually printed as advertising parasols. This way, you can carry your restaurant's branding directly outside as a large outdoor advert.
Best advice for your pubparasol
Our experts provide you with the best advice when it comes to buying pub parasols. Customer care doesn't end with your purchase, but continues as we are happy to answer any questions you may have or help you to exchange the covers of your pub parasols and replace them with new ones.
Top parasol quality from Europe
Almost all of our parasols are produced in Europe, which provides several advantages. European production ensures ecologically and economically sensible delivery routes, meaning that as well as improving CO2 balance you can benefit from shorter delivery times and superior prices. At the same time, European production ensures premium quality standards.
Pubparasols as mobile market parasols
Market parasols are ideal parasols for outdoor use at events and weekly markets. Schirmmacher offers a wide range of mobile large parasols which are excellent for quick assembly and dismantling, as well as for easy transport.
Parasols for commercial use
Our parasols are ideal for commercial use. You will find very professional models with easy-to-use opening systems. You can print your logo and photos on all our models.