Show all the products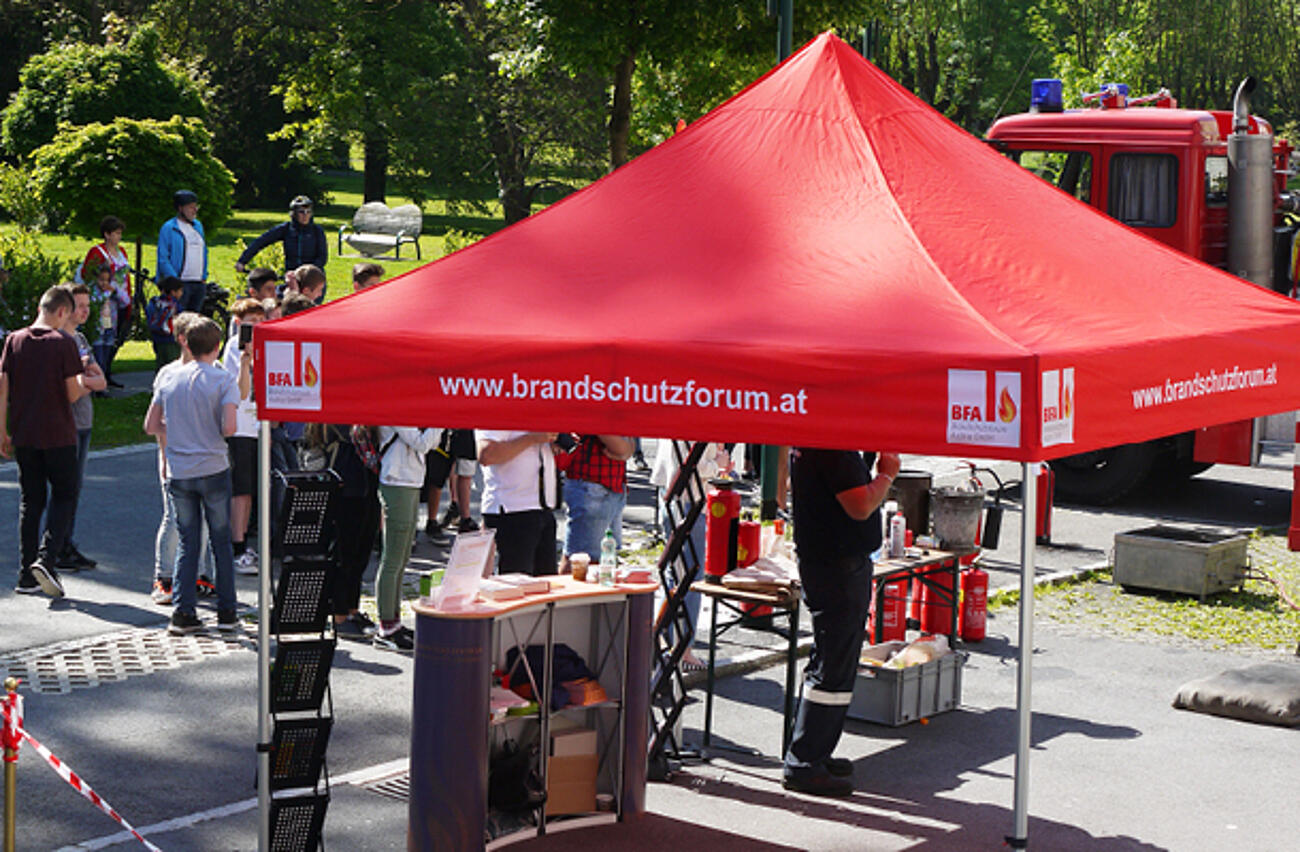 Full-surface printing
All gazebos and tents are manufactured individually according to the customer's wishes and can have full-surface printing with a logo or image designs. As a result, there are no limits to the design and choice of colours. Deliveries are possible starting from one item and within a short time.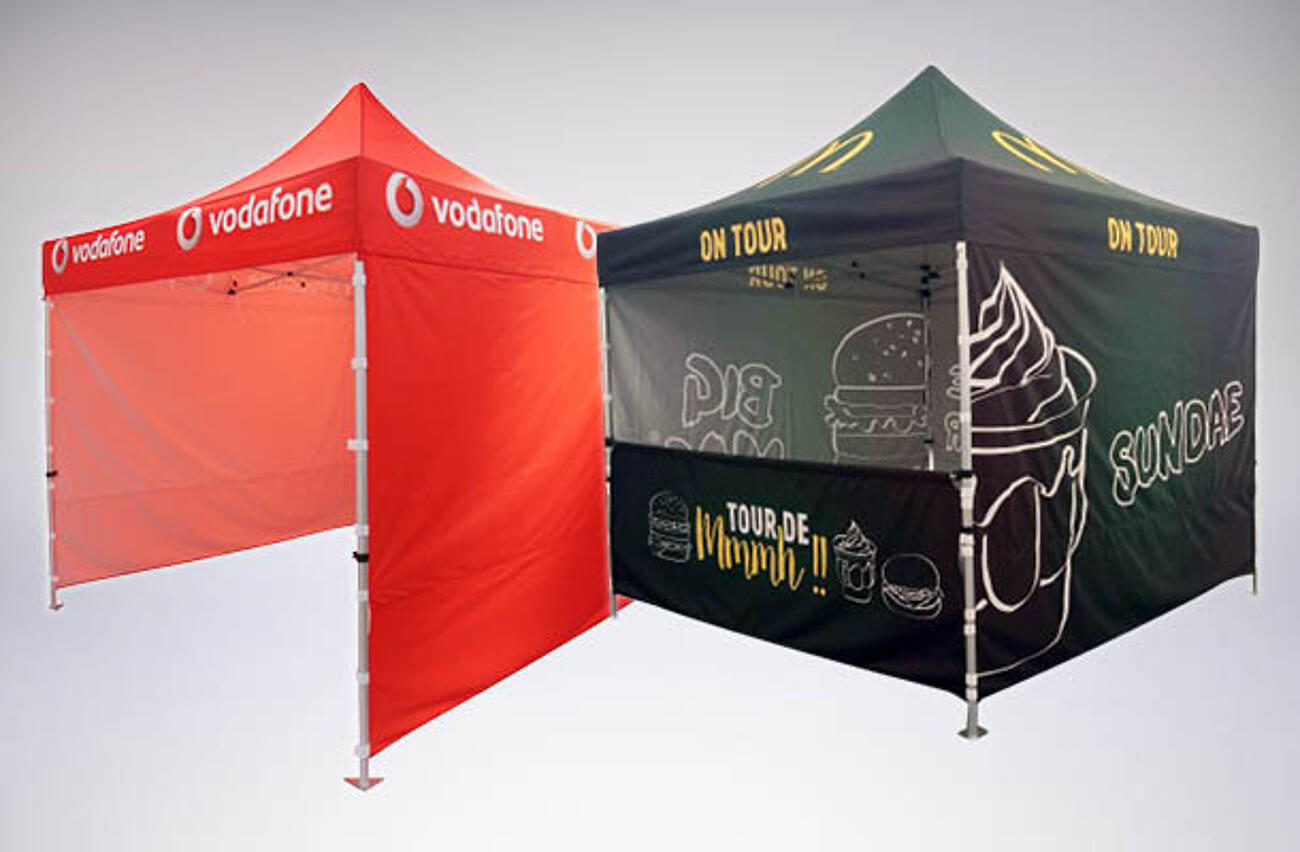 Affordable gazebos
This selection includes tents at a great price. They are premium products with a high-quality covering and are suitable for events of all kinds. The difference in quality of folding tents lies primarily in the frame design. For example, the aluminum profiles and joints of small models are made to an even higher quality.
The benefits of pop up gazebos

Pop up gazebos can be put up in a few minutes. They can also be packed very compactly, making it easy to transport.
Tents offer eye-catching advertising space. Both the roof and the sides can be flexibly printed with cor logos.
All tents can be equipped with different side walls, which are usually mounted quickly and easily with a velcro fastener.
Gazebos provide good protection against rain, making them excellent for outdoor events.
Gazebos are very stable, can be well fixed to the ground and can therefore withstand gusts of wind. All frames are made of high-quality aluminium profiles.