NEW! The large mobile parasol with telescopic function
Classic Mobile Square ES
The ideal parasol for frequent transportation and compact storage! Conventional garden parasols sized 4x4 m are 3.9m long when closed. However, our transport miracle is only 2.4 m long when folded!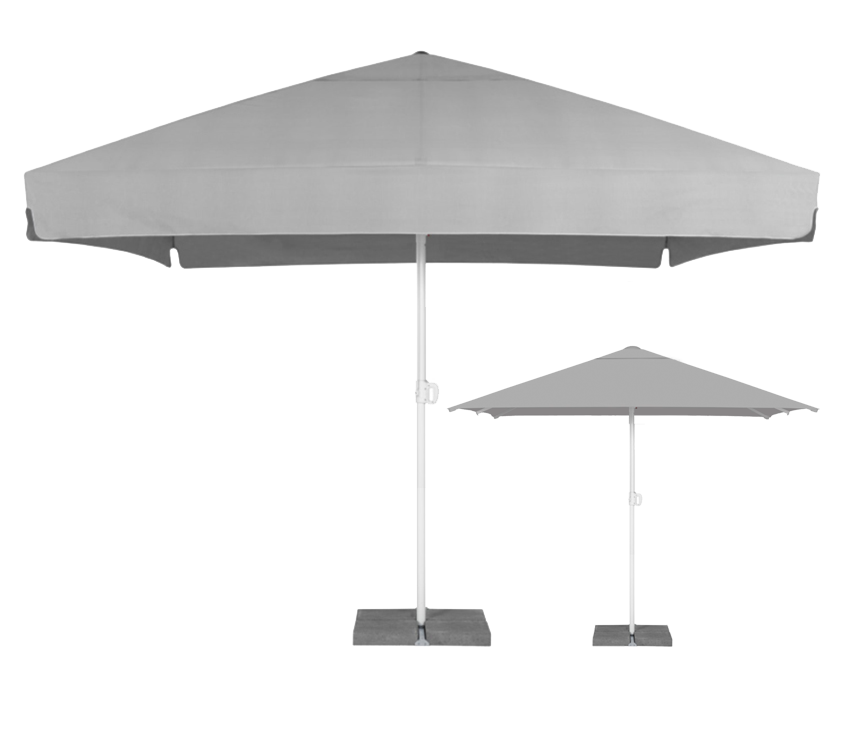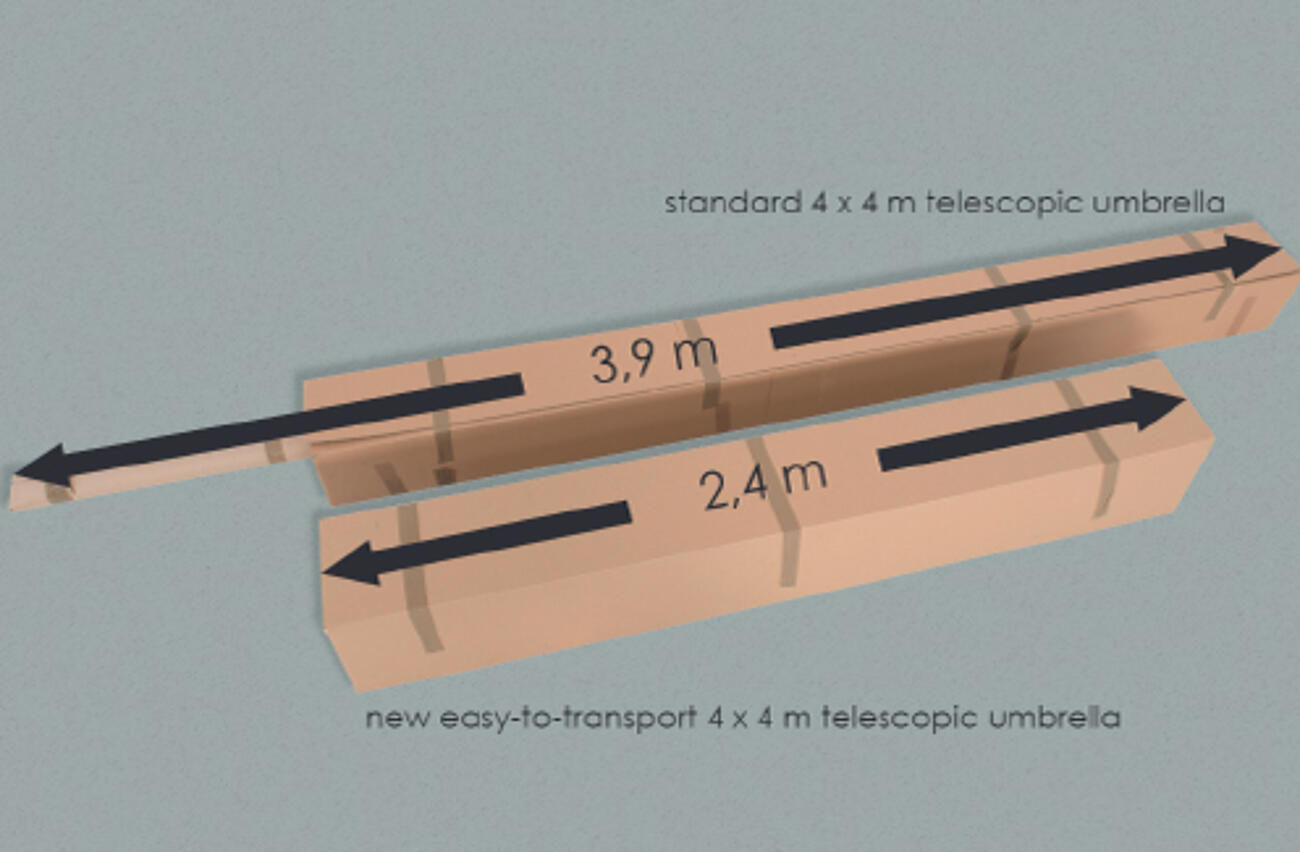 Large parasol with small packing dimensions
Due to its small packing size, the parasol can be easily stored during the winter. Compared to conventional large parasols, it can be easily stored in an upright position when packed.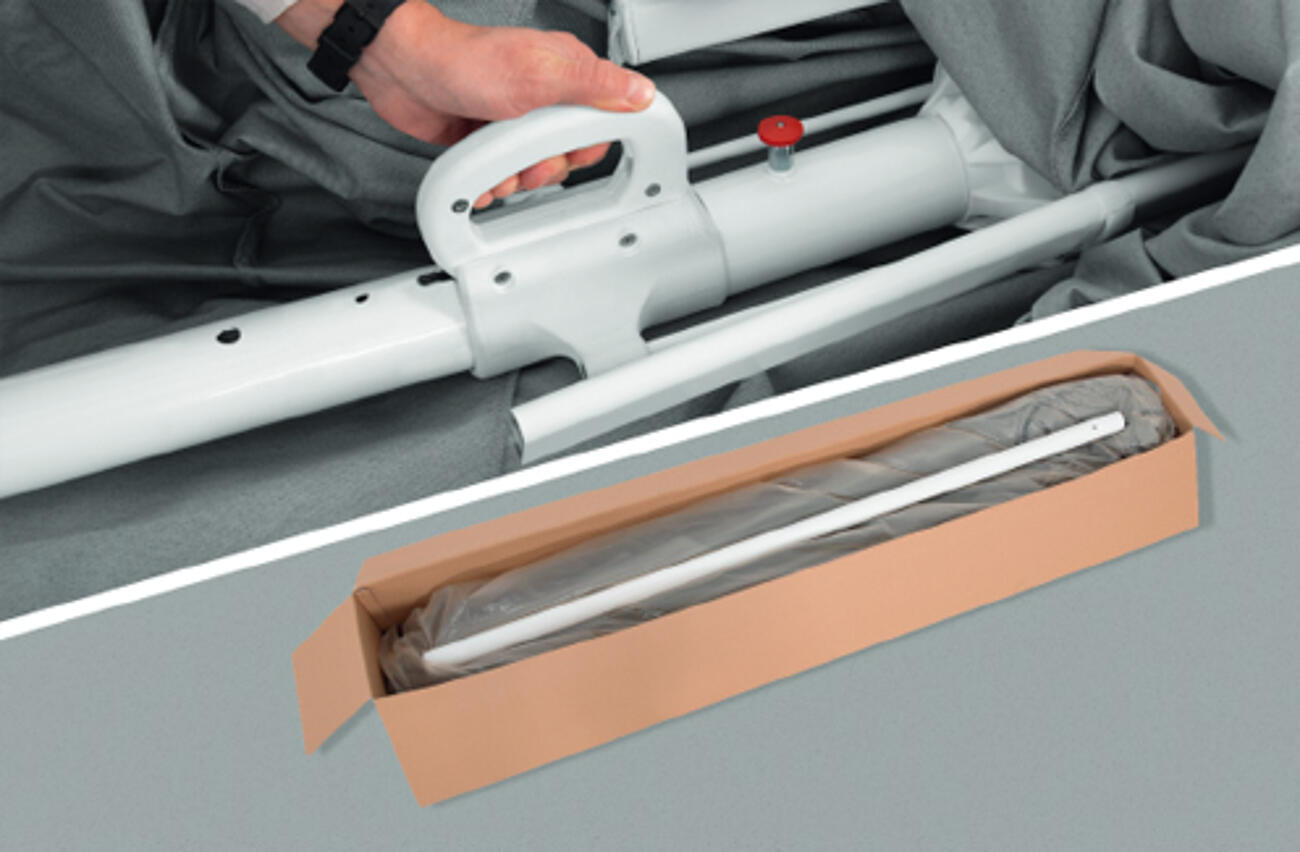 Quick and easy to put up
The large parasol can be mounted and put up in a few simple steps. The special features of the Classic Mobile Square are its 2-part pole and 2-part ribs.
The benefits

Easy to transport
Little space required for storage
Stability for professional use
Convenient telescopic function for table clearance
Large canopy surface
Quick and easy to open
Personalised design options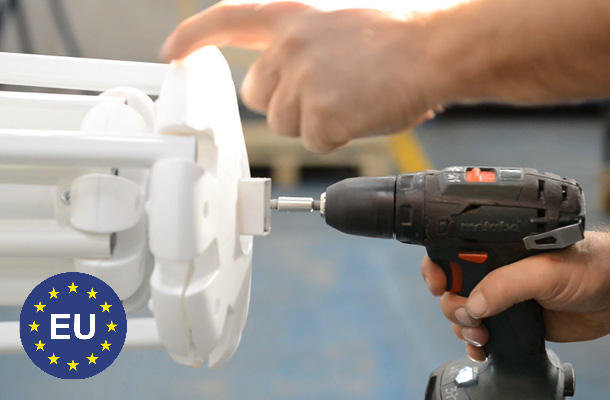 Made in EU
The parasol is custom-made and printed for you in Europe with no minimum quantity!
Can be assembled in a few minutes
This short video shows how quickly and easily the large parasol can be mounted and put up.
Assembly in 3 steps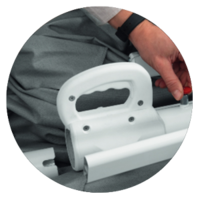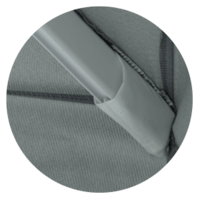 Flexible design

Various sizes
Large range of colours
With or without valance
Can be printed with a logo or image design
Customised from one item